North entered Friday's Western Reserve Conference game against visiting Brush having lost three straight league games, including two by one run.
The Rangers took out their frustrations on the softball and beat the Arcs, 16-4, in five innings.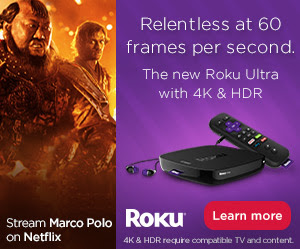 "It was a great team win today after a tough loss yesterday," said North coach Andrew Palermo. "Lexie Genter pitched a solid game and Mikaela Fording had three hits and a huge home run. Kristen Peace also homered and the major key today was we only made one error."
That error came in the top of the first when the Arcs jumped out to a 2-0 lead.
North responded with five in the bottom half of the inning.
Hannah Harris and Alyssa Moses drew back-to-back walks and moved to second and third on a ground out. Fording then launched a bomb to deep center to give the Rangers a 3-2 lead.
Fording finished the game 3-for-4 with four runs batted in.
"I just went up there and did my thing as I always do," she said. "I try not to overthink it or do too much while I'm up there. I treat every at bat like it's my last. When you go up there with a mentality like that, good things are bound to happen."
The Rangers didn't settle for just three runs in the inning.
Peace drew a walk and Val Arnold and Genter hit back-to-back singles. Peace was thrown out at the plate on Genter's single but Arnold and Genter both scored on an error to push the North lead to 5-2.
North added three more in the second when Moses led off with a single and scored on Fording's one out base hit.
Peace reached on a fielder's choice and Arnold singled to load the bases.
Genter then singled home two runs to make it 8-2.
"I didn't have the best game yesterday and neither did we as a team," Peace said. "We all went into this game today knowing we had to step it up because we are so much better than we have been showing lately. For myself, it's coming down to the end of the season and I don't have much time left with this team, so I know I have to play every game like it's my last and put out my best effort and I believe I did that today and so did everyone else."
Peace had two big hits in North's eight-run fourth.
She opened the inning with a single and moved to second on Arnold's base hit. Both runners moved up a base on a throwing error.
Genter then singled to score Peace and Sam Szoradi walked to load the bases for Dana Turchon, who hit an RBI single.
Harris then reached on a fielder's choice and Alyssa Robinson hit an RBI double to push North's lead to 13-2. Robinson scored on a wild pitch and Fording singled setting the stage for Peace's second at bat of the inning.
She hit the first pitch over the fence in center.
"Coming into the at bat, I knew we had hit off this pitcher yesterday so I knew what to look for," Peace said. "The pitch itself was low but I knew I had to swing because the ump was calling low strikes. I got a little under the ball and it just slid over the fence and I didn't realize it was out until I rounded first. I'm just thankful it went over."
Click here to read the rest of this game story.