North's baseball team ended the home portion of its schedule with a 12-2 win on Saturday. Prior to the game, the Rangers honored their seniors, who then went out and played one of their best games of the spring.
Chase Axelrod finished the game 3-for-5 with two doubles, a triple and three runs batted in. His RBI double in the bottom of the sixth invoked the run rule.
"Today was an awesome experience all around," Axelrod said. "Everything leading up to the game like honoring our parents and everything after the game including the cookout was what really made today extra special. But, of course it's never bad to have one of your best games of the season on top of all of that."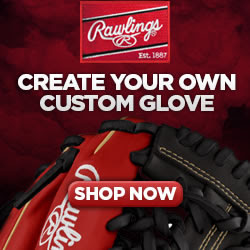 Charlie Finucan, who had three runs batted in during North's 4-2 victory over South in a Division I sectional final on Friday, stayed hot against Perry. He was 3-for-5 with an RBI. Jake Arrison was 2-for-3 with a double and an RBI and Jesse Purtell had two hits and also picked up the win on the mound after allowing one earned run on three hits in four innings of work.
Teddy Gavorski also had a big day as he finished 3-for-3 with two runs scored and two runs batted in.
"It felt great to leave our field with a win and for me to have hit the ball the way I did," Gavorski said. "As for the success at the plate, I just waited for what the pitcher gave to me that was best for me and drove in and stayed inside the ball."
With the win the Rangers improved to 16-10 with a district semifinal against Mayfield scheduled for Thursday.
"Friday we had one goal and that was to beat South and get to districts. We accomplished one goal but we have many more set out that we want to accomplish," Axelrod said. "From here on out, every game will be a battle all seven innings. These next few days will be good for us to rest and fine tune the fundamentals heading into Thursday against a very good team. This will be our third time facing them this year and we know what to expect. We just have to go out there and execute and the rest will take care of itself."
The Rangers have won three straight games and head into the district semis with a lot of momentum and confidence.
Click here to read the rest of this game story.