EASTLAKE—North excelled in all facets of the game in a 4-2 win over visiting South in a Division I sectional championship game on Friday.
Jake Arrison allowed two earned runs on eight hits and struck out six in a complete game victory, Charlie Finucan knocked in three runs and the Rangers played stellar defense in knocking their rivals out of the postseason for the second straight season.
"They were excited to come out here and play and everybody came together and got it done," said North coach Kyle Stahlberg. "There were some phenomenal defensive plays everywhere, in the outfield and at second base, and when you play tight games like that it makes it a lot easier on yourself and Jake pitched phenomenally well. All the way around it was an awesome game by everybody."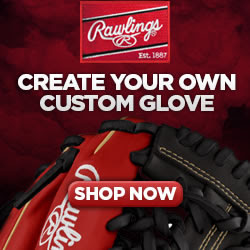 The Rangers have now won two straight over South in the postseason after falling to the Rebels, 3-2, in the 2015 district championship game.
North took a 2-0 lead in the bottom of the third when Trent Russo drew a leadoff walk, stole second and advanced to third on a ground out. Tyler Nagorski then walked to put runners on first and third with one out.
Russo scored on a wild pitch and Nagorski crossed the plate on the first of Finucan's two singles.
"Beating our rival, that's what we play for," Finucan said. "A game like this is all we can hope for when we come to the playoffs. To play big, and to play good and to come out with the win is everything to us."
South tied it with two runs on a walk and three hits in the top of the fourth but the Rangers responded with two more in the bottom half of the inning to retake the lead.
Again it was Russo that started the rally, this time with a one out single. Kenny Streb singled to put runners at first and second with one down. A ground out advanced both runners into scoring position for Finucan, who once again delivered the clutch hit to make it 4-2.
"Everything I've been working for this year is to put good swings on the ball," Fincuan said. "I saw the pitch well and I drove it as far as I could. Every time I'm stepping up for my team it's hopefully in a big way and today it was."
North, the No. 4 seed in the Mentor District, advanced to play top-seeded Mayfield, a 4-0 winner over Lakeside in the sectional finals round.
The Rangers and Wildcats split the regular season series but the Rangers are looking to avenge last year's 7-5 loss to Mayfield in the district championship game.'
Click here to read the rest of this game story, which includes a photo gallery and video interview with Charlie Finucan.