| | |
| --- | --- |
| FOR IMMEDIATE RELEASE | |
North opened the 2017 season on Saturday with a 5-2 win over Cleveland Heights, the first season-opening victory for the Rangers since 2004.
On Tuesday, North beat Mentor, 4-2, to improve to 2-0 on the year for the first time in over 15 years.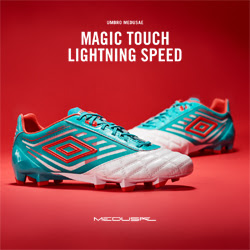 "We're pretty thrilled," said North coach Steve Misick. "I think we're a bit surprised based on our roster and all the inexperience we have but like I said after Saturday, I'll never give a win back."
North got a boost from the return of senior midfielder Michael Thomas, who missed the opener.
Thomas gave the Rangers an early 1-0 lead then finished with two more goals in the second half to notch a hat trick.
"The kids were pretty upset that he wasn't going to play in the opener because everything for us, especially offensively, revolves around him," Misick said. "For us to go out and score five goals against Heights without him is really fantastic for our guys. They found a way and were able to put some goals in. Kudos to the other players for sure."
Thomas' first goal came off an assist from Max Patrick. His second was unassisted and he closed out the night with a penalty kick.
"It was a really fantastic way to start my season, but none of it would have been possible without the team, especially David Turner, Ryan Hochschild, and Dario Lukic," Thomas said. "I was just working with what the other team was giving me and I was lucky enough to put my chances away."
Turner scored North's other goal on a first half penalty kick.
Through two games, five different Rangers have found the back of the net.
"It's a huge help when it comes to our attack," Thomas said of having so many offensive weapons. "It helps open up the opponents' defense so we can get balls in and create chances and hopefully net some goals."
Mentor's Jacob Tracz scored on a first half penalty kick and Nick Walmsley added an unassisted goal with 18 seconds left in the game.
Click here to read the rest of this story.